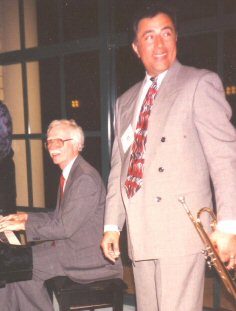 Horn player, late night crooner
Kansas City, Kansas


Musical Bio:
I began playing trumpet when I was 9 years old and played throughout high school. In college, I started playing with local bands that performed for weddings and parties in southern Colorado. While I was a graduate student at the University of Denver, I earned money during the summers playing with a group at the Toll House Bar in Central City, and also atop Lookout Mountain. Some of our alumni from the 1970's (aka BoGus Mueller) might also remember (but refuse to acknowledge) the 400 Club in downtown Denver. Our group played there as well. I continued playing professionally for several years, but now only play for special events, like an occasional American Academy of Audiology meeting. I also do a pretty fair Dean Martin impersonation – most notably at the annual meetings of the Council of Academic Programs in Communication Sciences and Disorders.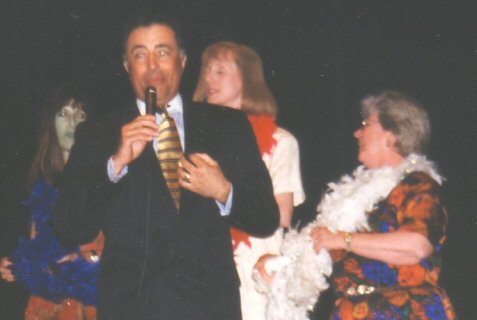 John Ferraro giving his best Dean Martin impersonation during a CAPCSD meeting.
Audiology Bio:
John Ferraro, Ph.D., is Professor and Chairman, Hearing and Speech Department, University of Kansas Medical Center; Co-Director KU Intercampus Program in Communicative Disorders; Associate Dean for Research, School of Allied Health.
inFamous ID: 110 // Date Created: 2006-11-07 // Last Updated: 2006-11-08