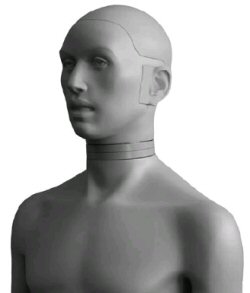 Prolific audiology recording artist
Holte, Denmark


Featured Musical Sample:
Listen to Sample from a House Ear Institute Collaboration - mp3 - opens new window

Musical Bio:
Over the years, KEMAR has been one of the most prolific recording artists in the industry, cleverly using hidden Zwislocki couplers to give his recordings an "almost human" quality.

As you all know, in the late 1970s he became known for his introductory release "aba, apa, ama, aka, ada, asa, afa". It was a little known fact at the time that the A side of the single was not very popular. It was not until a DJ played the B side of the single marked "in noise" that the song became an international sing-along favorite. This tune was later thought to be the inspiration for the breakout hit "mmmm bop" by Hanson in the late 90s, and of course also influenced KEMARs cousins, the Crash Test Dummies to record "Mmm...".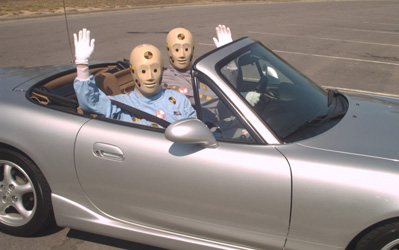 Crash Test Dummies, Vince (left) and Larry - KEMAR's cousins
At one time the KEMAR ventured into the area of country music, and traveled the Nashville scene with audiologist Todd Ricketts--note photo taken just before one of his performances at the World Famous Tootsies Lounge. His country recordings never seemed to be successful, however, and as KEMAR put it: "I'm not sure that a guy with no legs should focus on "toe-tapping" music!" It was perhaps for a similar reason that he considered K.C. and the Sunshine Band's song "Shake Your Booty" a bit discriminatory.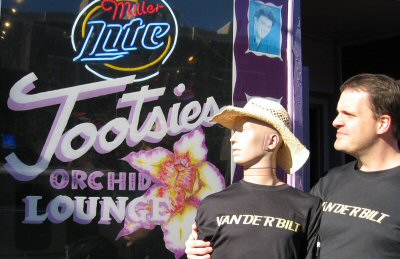 KEMAR and Todd Ricketts in front of Tootsies Orchid Lounge in Nashville, TN
Folowing his stay in Nashville he returned to what he did best--recording tones, noises and speech tests. The best of KEMAR's recordings, taken from the past 30 years, recently were released in an internet only package via iTunes. The compilation entitled "Say The Word, Laud." (subtitled: "What The Heck Is A Mew?") was a tribute to his former employer, Knowles Electronics. KEMAR has now moved to Europe to look for new musical influences in Denmark. The latest word from the earGuys is that because of his audiologic background, KEMAR has made inroads with the Danish rock trio Dizzy Mizz Lizzy, who apparently need a good Manikin at this point in their career.
Audiology Bio:
KEMAR is currently a Research & Product Development Associate with G.R.A.S Sound & Vibration (www.gras.dk) in Holte, Denmark. KEMAR's specifications can be downloaded from http://www.gras.dk/documents/00297.pdf
KEMAR has written an article about himself for the Hearing Journal that can be found on Audiology Online http://www.audiologyonline.com/articles/article_detail.asp?article_id=1634
inFamous ID: 107 // Date Created: 2006-05-22 // Last Updated: 2006-12-12